Only Quality and Tradition
Since 1935, Restaurante el Galeón is an important reference in Chilean gastronomy, preparing and serving the best and tastiest products of our sea, for our assiduous clientele.
WELCOME TO EL GALEÓN
The history of El Galeón goes back to the year 1935, opening its doors in the Mercado Central, the main supply center of the capital. In those years the business was in charge of the great-grandfather of the current owners, Francisco and Marco Morgado, which makes Restaurante El Galeón part of the history and tradition of the Central Market. Today, Restaurante El Galeón has a large infrastructure, capable of serving more than 400 visitors, where they can taste their exquisite preparations designed for the most varied tastes and palates.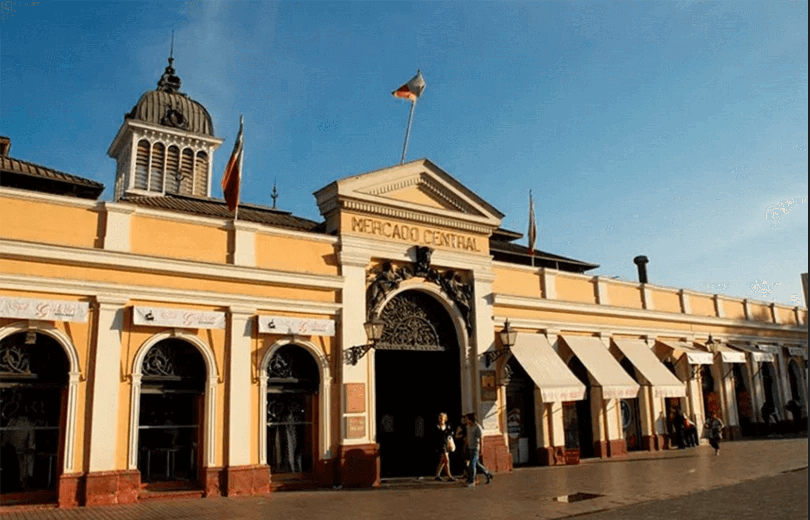 THE MERCADO CENTRAL
The Mercado Central, declared a National Monument in 1984, is a place that captivates both national and international visitors. It is a must in the capital, as it has the most varied flavors of the sea, in an environment that impresses at first sight. This is where El Galeón restaurant is located, a place that captivates by its design and seduces with the dedicated preparation of each of its dishes.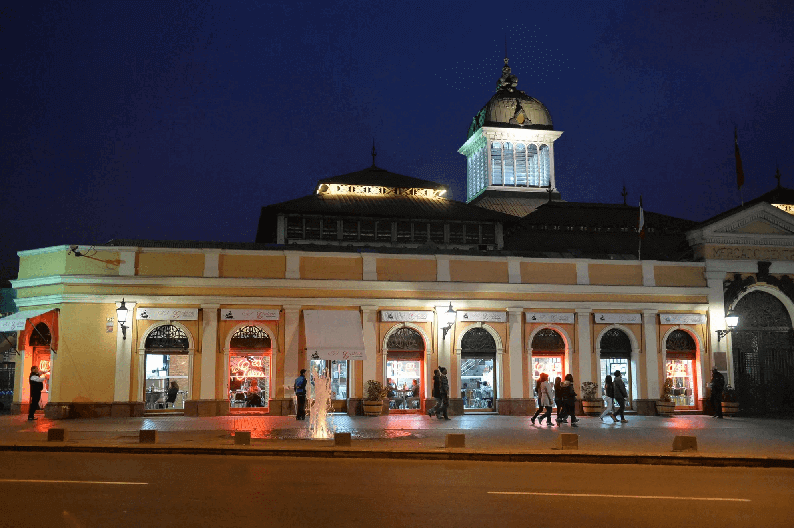 Ecuadorian shrimp (pilpil or parmesan)
Ecuadorian Shrimp Risotto

HOME DELIVERY
The best of our kitchen, at home, in your office, or wherever you are …
Testimonials from our clients
"I was visiting Santiago with my family. A friend invited us for going to Mercado Central. Once there, we decided to eat at El Galeón. Everything was fresh and tasty. For sure, we wil be back again."
Paul Yaegger
"Comida fabulosa y servicio amable"
"Un sábado en la tarde es un buen momento para savorear buenos platos de mariscos y pescados. Así llegamos al Galeón, a dos pasos del metro Puente Cal y Canto. Los platos estaban calientes y sabrosos. El mesero nos sugirió un buen vino. Lo disfrutamos mucho. lo recomiendo."
Carlos Inostroza
"Los locos estaban excelentes. Después comí un plato de albacora estilo cancato. Lo disfruté mucho y por eso envié este comentario. Seguro que regresaremos."
Norman Astudillo Pérez
"Me lo sugirió un primo. Llegué sin muchas expectativas, pero salí muy satisfecha. Hacía tiempo que no comía tan bien. No le tuve que echar sal ni pimienta, estaba todo fresco y bien sazonado."
Ángela Patricia Salas Gómez
MONDAY TO FRIDAY
10:00 a.m. – 21:30 p.m.
Write US
Do you want to ask us, receive information about our special menus, organize a business lunch, a meal for a special occasion (christening, marriage, birthday), do not hesitate to contact us. We are at your service.